ORGANIZATIONS AND GROUPS
POETRY WORKSHOP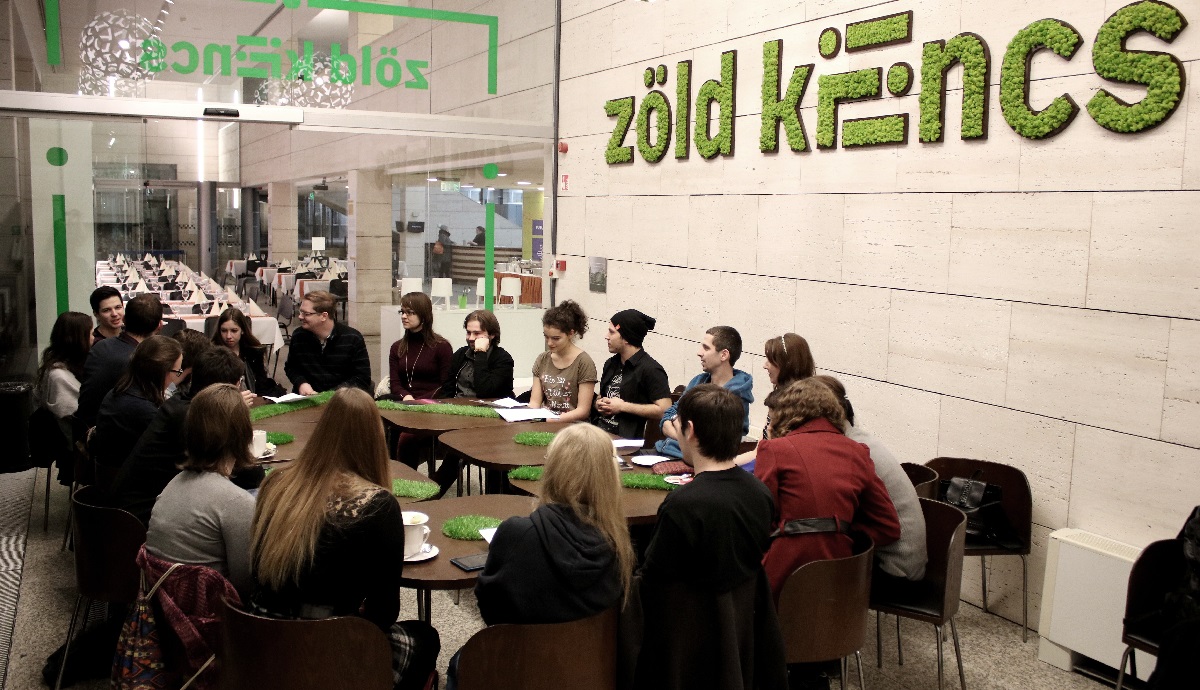 Debrecen has a long tradition of literary and debating societies, which is organically continued by the Poetry Workshop in MODEM Modern and Contemporary Arts Centre. The programme series was launched in 2017 at the initiative of poet-editor János Áfra, who has been chairing the sessions ever since.
The workshop is primarily an opportunity for people who are looking for criticism on their own writings, or are at the very least interested in freshly wrought literary works in progress and wish to help the authors fine-tune their texts with feedback and productive criticism.
More general questions often arise, too, such as the impact of reading contemporary literature on writing, the relationship between intuition and design, the importance of editing, options for and procedures of publishing, as well as the route to publication.
The usual participants of the series are secondary school and university students from all over the country who experiment with writing. Many of these are regular guests, who also publish their works in journals in Hungary and beyond the borders, appear at events as readers, and some of them have also published their debut volumes. Issue 2020/3 of Kalligram devoted a section to the talented young authors of the Poetry Workshop, which was published together with an essay assessing the poems and putting them into context.
https://epa.oszk.hu/03900/03985/00014/pdf/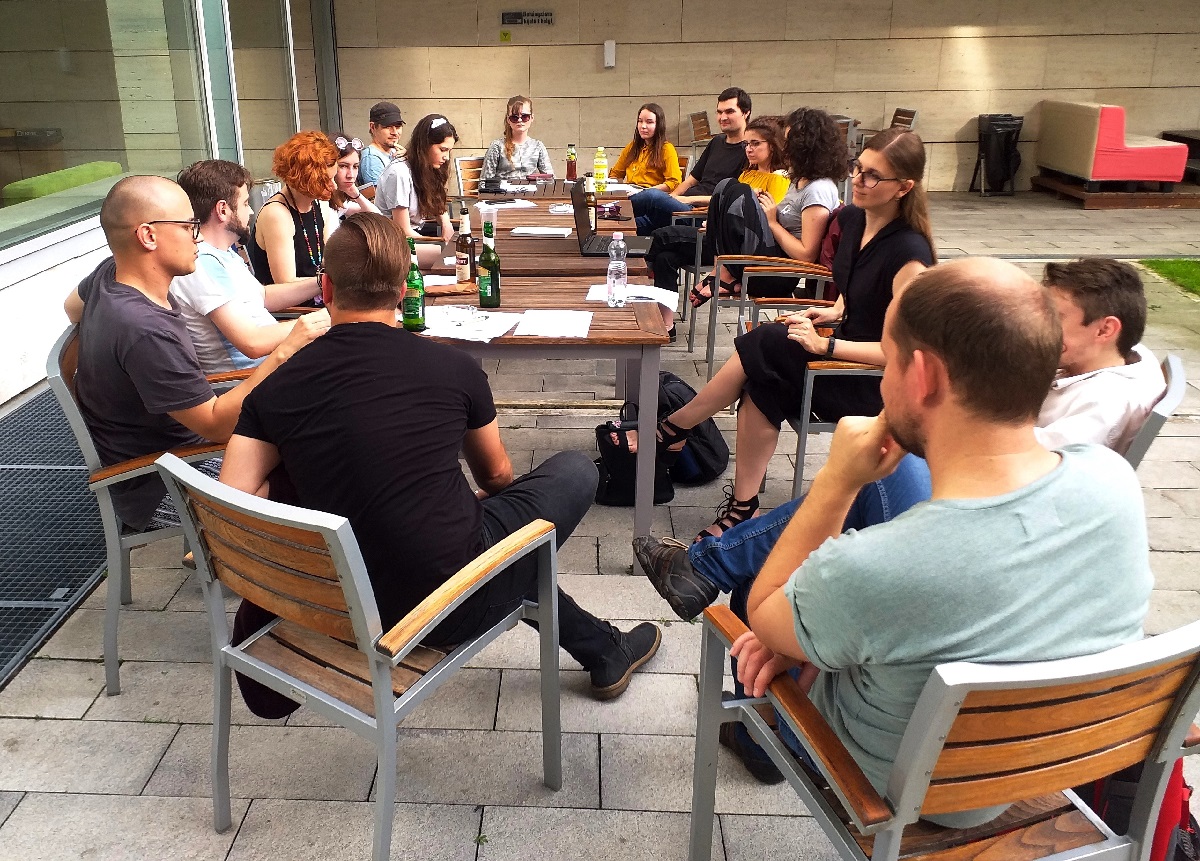 AMERICAN CORNER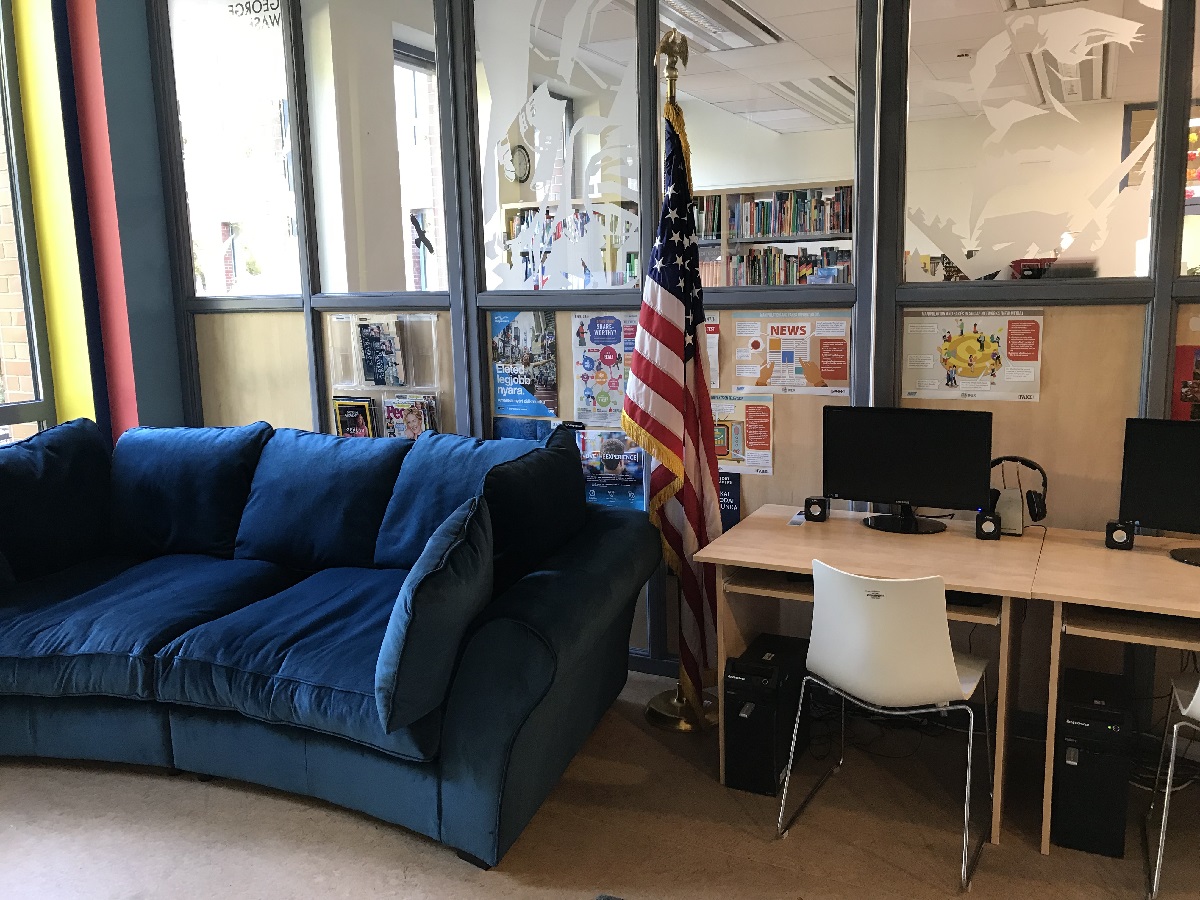 American Corner Debrecen was established as a joint effort of the US Embassy, the Municipality of Debrecen and the University of Debrecen in 2006. The community space strives to provide services that create points of connection between local communities or individuals with American society, its values and culture. The Corner organises over one hundred unique programs annually for its visitors such as the English-language Conversation Club, skills development workshops, festive get-togethers (Halloween, Thanksgiving), quiz and game nights, film club, and EducationUSA consulting service.
LÉK LITERARY SOCIETY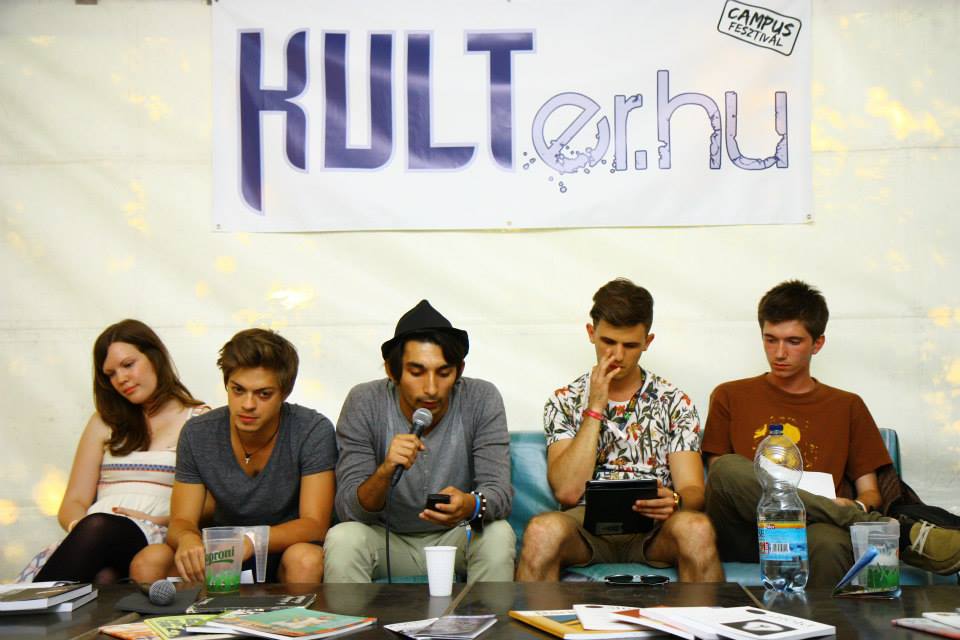 LÉK Literary Society, at the Faculty of Humanities at the University of Debrecen, are an authors' forum and community with a history of over 20 years.
The open workshops are held on a monthly basis and are an opportunity for participants interested in writing to provide feedback on and discuss each other's texts to help the development of their writerly practice with recommendations. In addition, several dilemmas are raised at these events in connection to reading, contemporary literature and its institutions (journal culture, criticism), debut works and publishing.
The productivity of these workshops is attested to by the participation of LÉK in several large cultural events of Hungary (PAD Street Festival, Kexx Festival, Campus Festival), the LÉK anthology published in 2013, as well as those diligent and dedicated former participants that have since become accomplished authors in contemporary literature such as János Áfra, Arnold Levente Farkas, Tibor Juhász, József Lapis, Ákos Urbán and others.
https://www.facebook.com/LekIrodalmiKor
THE UNIVERSITY THEATRE OF DEBRECEN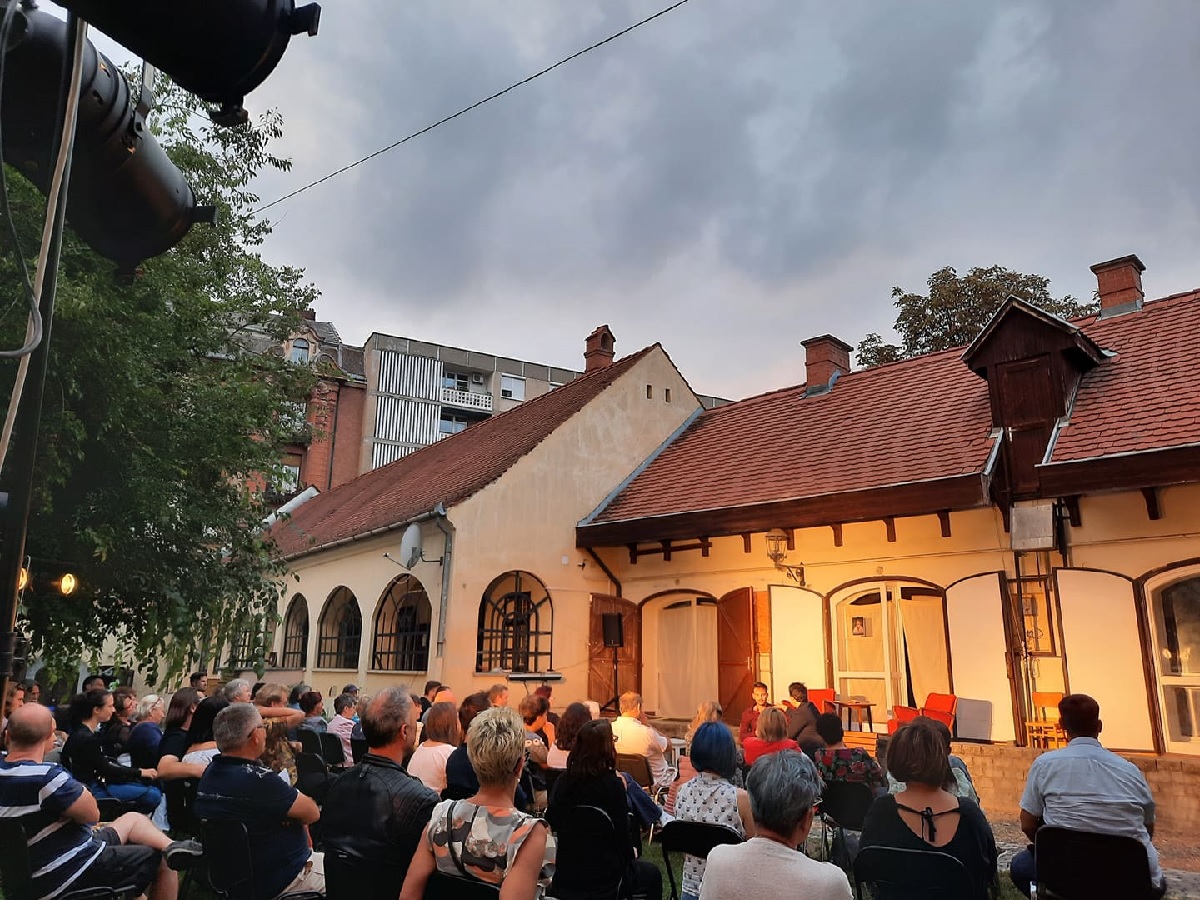 The University of Debrecen Theatre is an umbrella organization and workshop that maintains liaisons with several musical and literary groups. Currently we support and facilitate the operation of four theatre troupes (the Színláz Company, the Ad Hoc Company, Vígkarma and Confuse-A-Cat Ltd.).
Mission
- to practice of theatre as a communal cultural activity
- to use theatre/drama as a means of education
- to continue the unbiased, professional conversation about theatre, arts and culture
The University of Debrecen Theatre offers an ongoing theatrical and cultural program for students of the university and anyone else who is interested. Our activities include theatrical performances (both local and guest productions), theatre workshops, drama in education (DIE) and theatre in education (TIE) sessions, evenings of literature and of music, film screenings, and any other cultural activities that convey intellectual value. We promote the operation of artistic and art theory groups by providing a venue, doing marketing work, creating a press background, archiving productions and supporting the organization of professional dialogues connected with the productions. We are in cooperation with the Imre Bán College for Advanced Cultural Studies of the University of Debrecen, which also addresses theatre issues in its talent management program.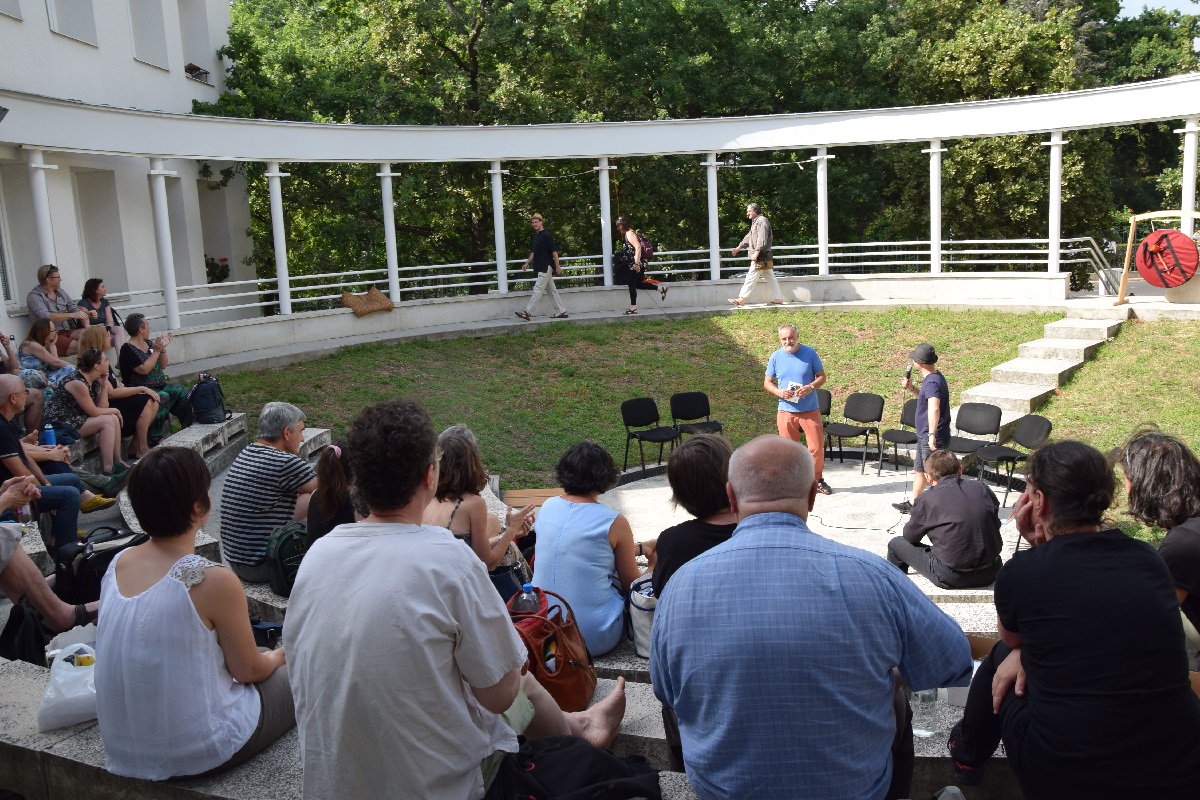 DEBRESLAM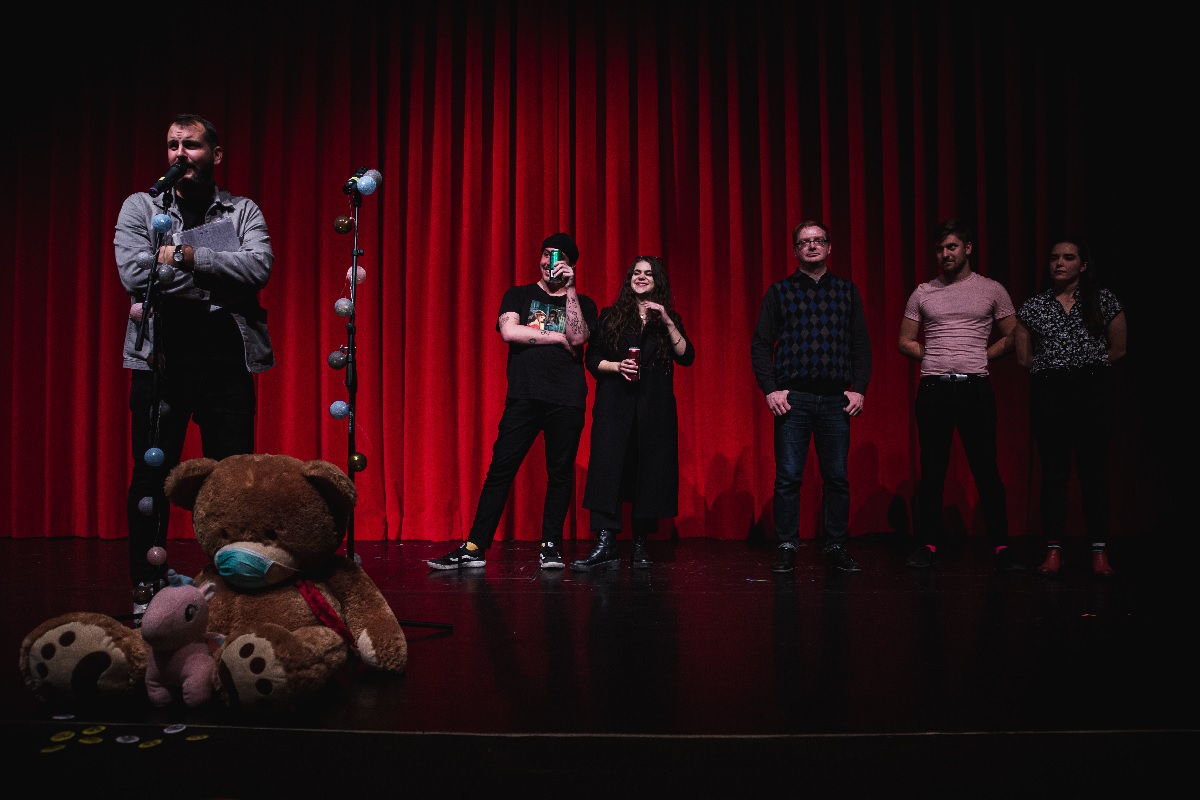 DebreSlam is the slam poetry community of Debrecen which has been entertaining local literature-loving auidience since 2014. During this seven years, you could meet us in cinemas, theatres, art galleries and pubs, too. What makes us the most close-knit literary community in the city is the bond of friendship that unites us from event to event. Debreslammers are not opponents but friends who tell their stories and support each other with hugs and clicks. Besides outspoken and creative poetry, that is what we are proud of.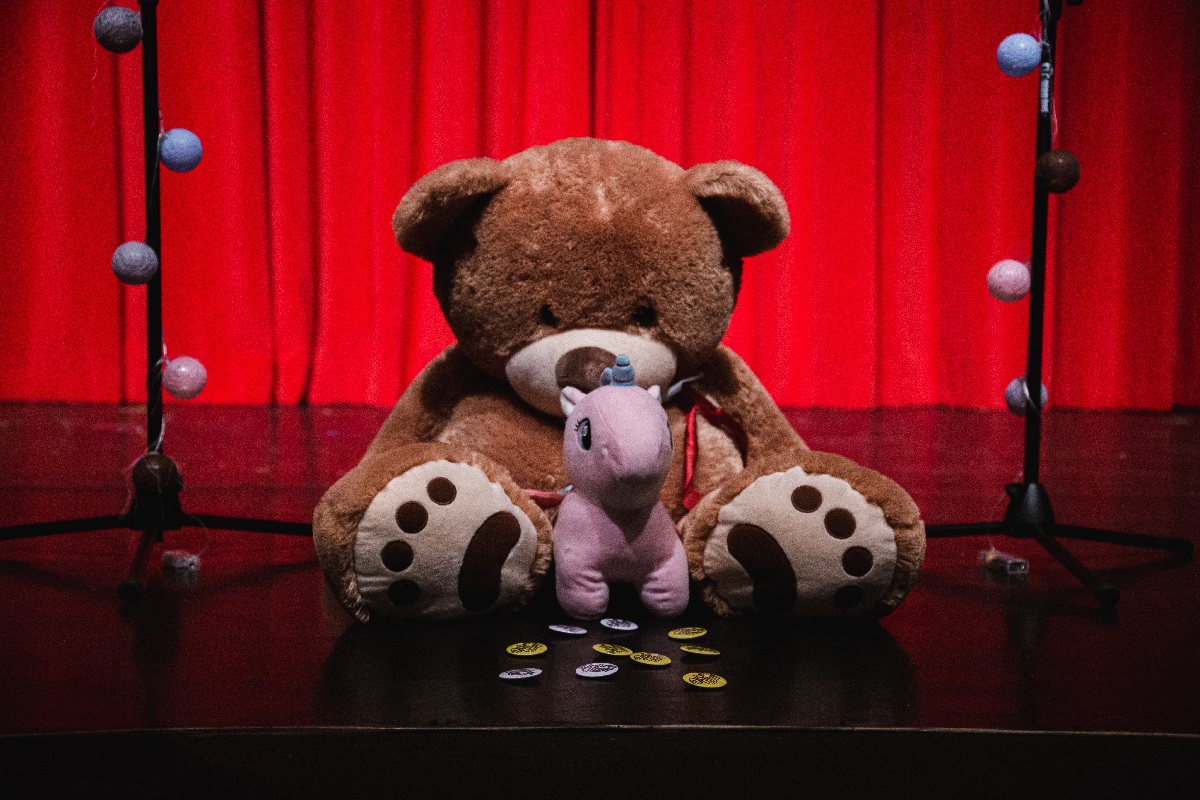 CITY LEGENDS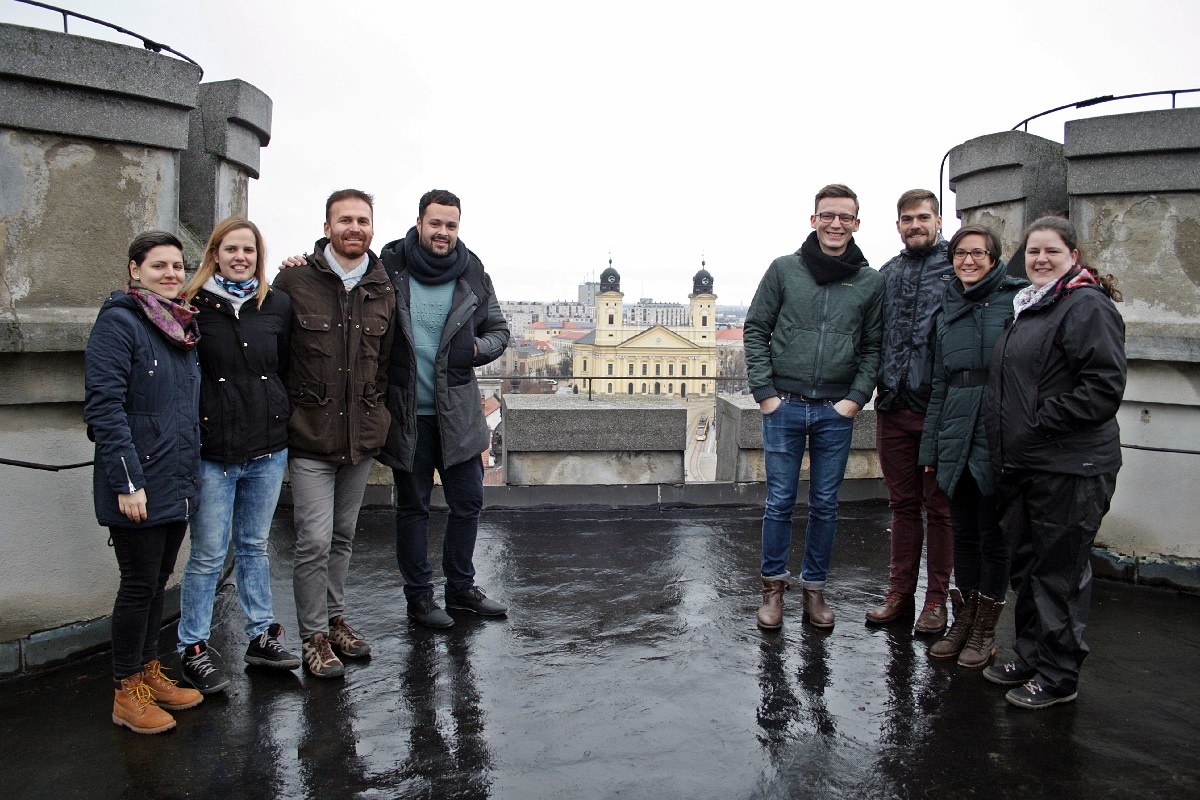 Debrecen has a vast treasure trove of legends and anecdotes. It is an intellectual legacy that is worthy of disseminating and makes our town more colourful, versatile and loveable. Legends span the gap between the town's past and present.
The 'missionary activity' of City Legends was launched in 2012 by creating an artistic postcard series.
Since 2014 we have been making handicraft works, too, organising exhibitions and fairs so that visitors may acquire and take home in their pockets the legends and stories of centuries.
Since 2017 we have held alternative city tours of Debrecen, and in 2021 our first crowdfunded book was published.
The initial goals finally came together in a complex artistic project, which gathers different fields (art, architecture and photography), and integrates the findings of several disciplines (sociology, history, literature and law).
We have presented our inspirational missionary model programme at TEDx Debrecen.
We are continually involved in productive social processes and programmes.
Our mindset is characterised by the idea of a mission, since all environmental factors and perspectives can be altered, yielding new things and resulting in positive changes.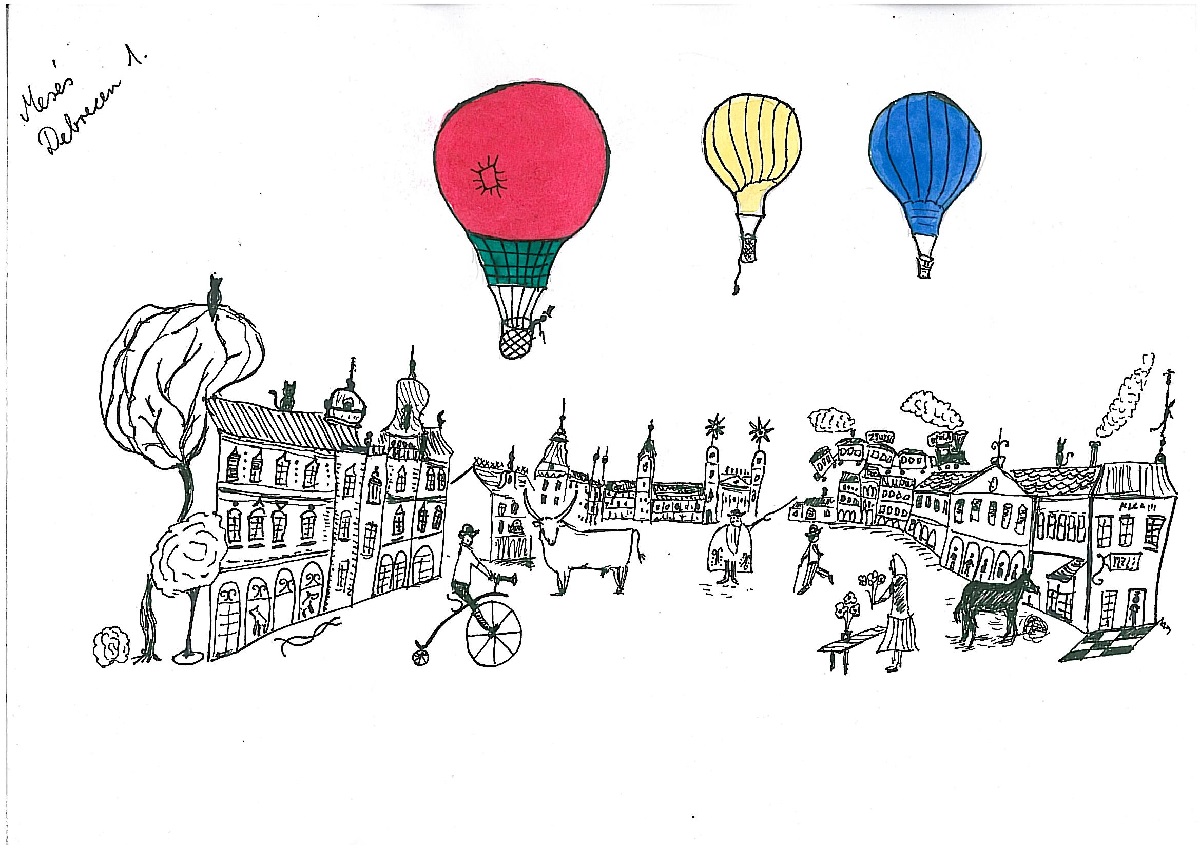 DEBRECEN THEATRICAL STUDIO ASSOCIATION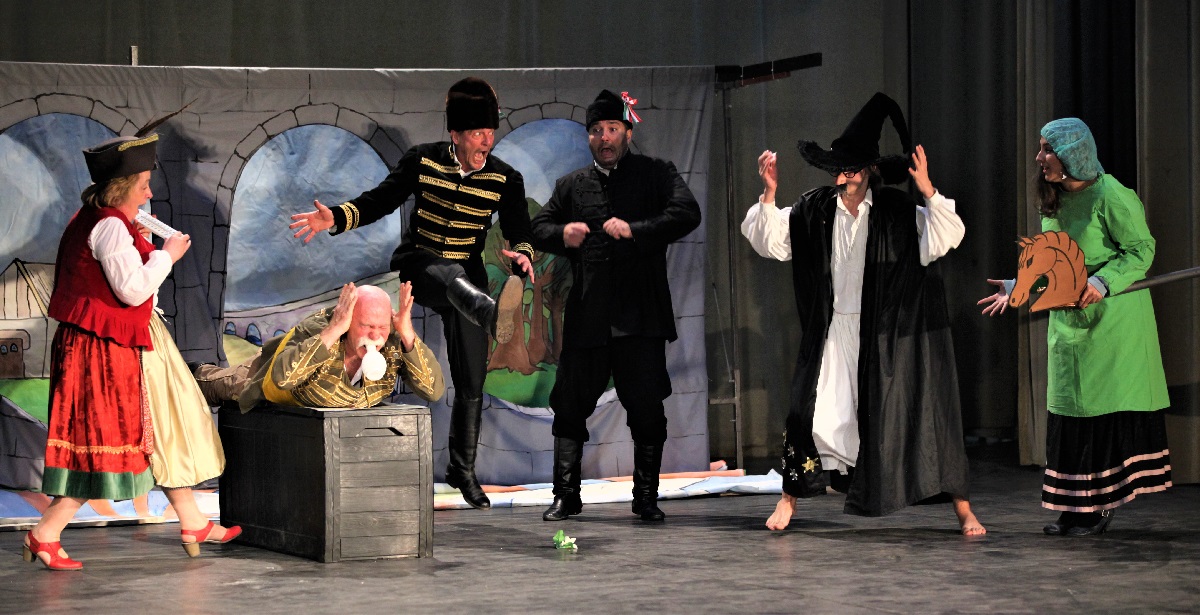 Our company traverses the borderland between amateur theatre and professional acting and was founded by director István Pinczés in 1979. We perform Hungarian and foreign one-act plays, fairy tales and poetry readings with music in Hungarian and Japanese. We have earned acclaim in Hungarian and international festivals (New York, Detroit, Antwerpen, Vasteras, St. Vith, Martin, Monaco). In cities of Toyama Prefecture, Japan we performed 8 productions on 16 occasions in 50 performances throughout four decades.
debreceniszinjatszostudio@gmail.com
STREETS OF DEBRECEN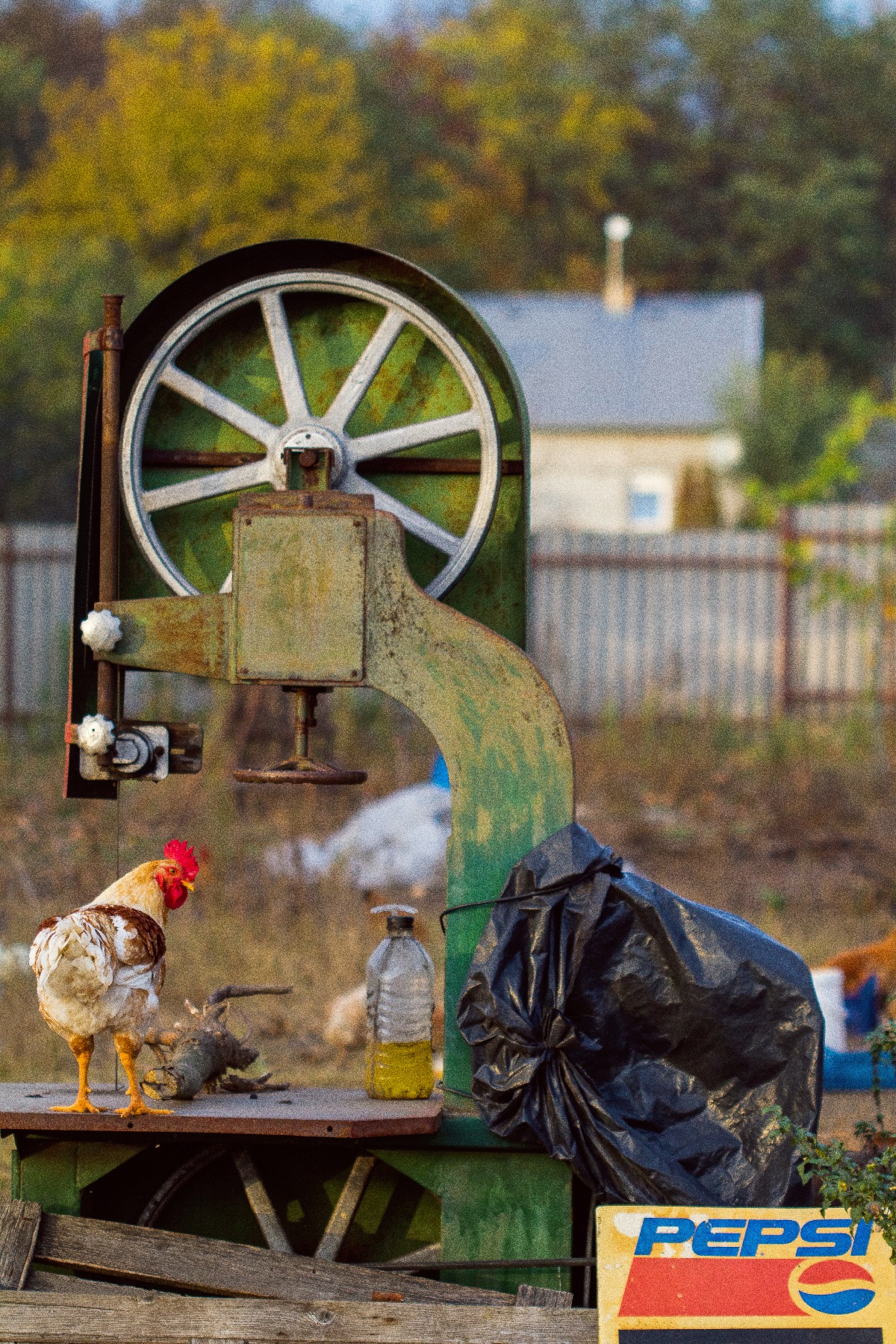 In the framework of a photography project launched in 2017 I wish to depict Debrecen in a photo series of 2300 pictures. I am planning to take at least one shot of all the 1872 streets of the town. I primarily regard this photo series as an art project, but with regard to thematics, I strive to show the true faces of different streets: I think it is equally important to present hidden and intriguing details of street views of Debrecen alongside the citizens, prominent aesthetical or monumental buildings, the wildlife, and pictures from my job as a photojournalist. The photos often reflect upon the street name or its origin visually, which is greatly assisted by László Balogh's street name register. Furthermore, I deem the traceability of the project to be important, because it is my belief that a geographically representative photo series of the town spanning six years is a kind of historical document, too: thus I append the technological production data to each picture, georeference them through Google Maps (supplying the GPS coordinates), and date the pictures precisely. In addition to uploading the images to social media sites, I take time to write descriptions and stories: I provide personal commentary or the origin story of some photos, reflect on a current event, attach a detailed description of the creature in the picture, quote literary works, supply reflections gained while doing my photojournalist's job, etc.
To my mind, the series popularises our town in a unique yet accessible way for citizens of Debrecen, and highlights new sides of the town; to the best of my knowledge no-one has ever completed a contemporary photo archive of Debrecen of such magnitude and such duration, with already over one thousand georeferenced items halfway through.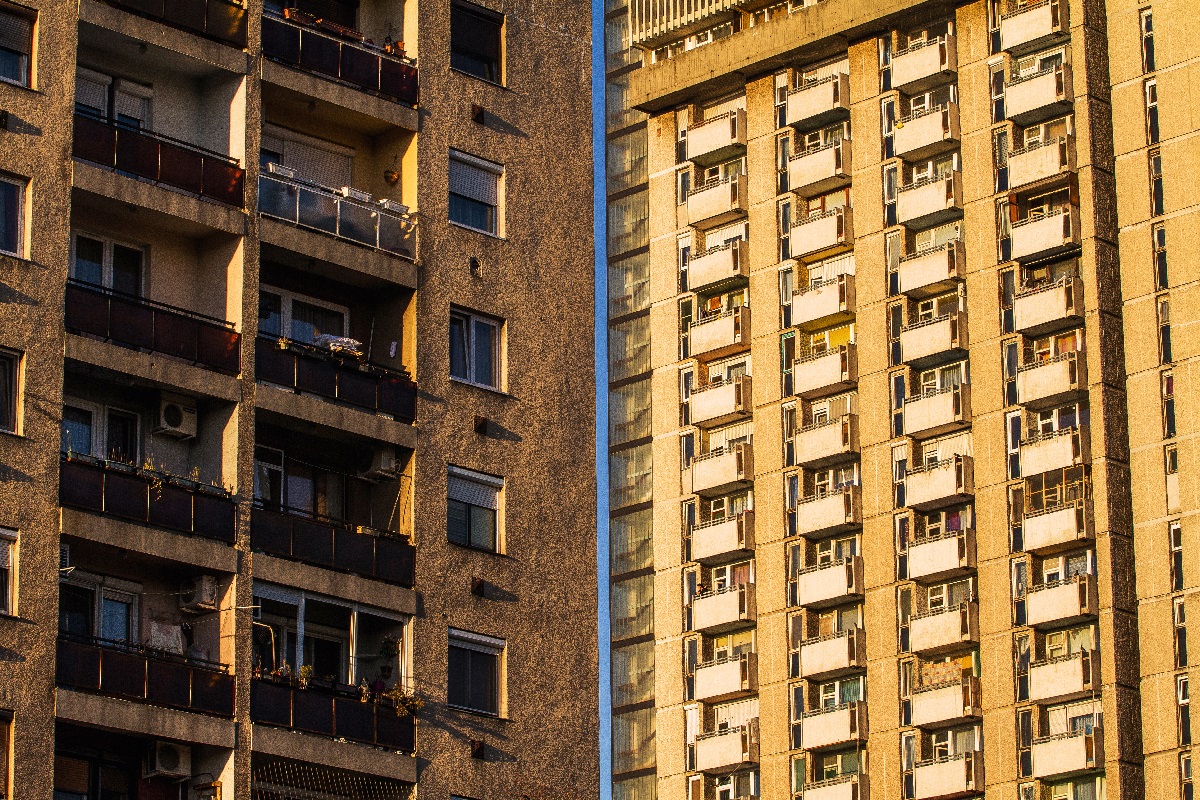 To learn more about the project, go to:
https://www.streetsofdebrecen.hu/
facebook: https://www.facebook.com/streetsofdebrecen
instagram: https://www.instagram.com/streetsofdebrecen